The Bar & Minotti Fireplace Lounge
Hotel bar für quality time alone, with your friends or your (business) partner
While the bustle of Innsbruck passes by in front of the windows, time seems to stand still in the most pleasant way in our Minotti Fireplace Lounge with bar. It may be because tradition and modernity enter into an indissoluble symbiosis with the Italian luxury label Minotti. Or that comfort, timeless elegance and simple aesthetics merge inseparably here. You can immerse yourself in this contemporary feel-good atmosphere for hours on end, from moment to moment.
Feel-good atmosphere
Daily: from 3:00 pm to midnight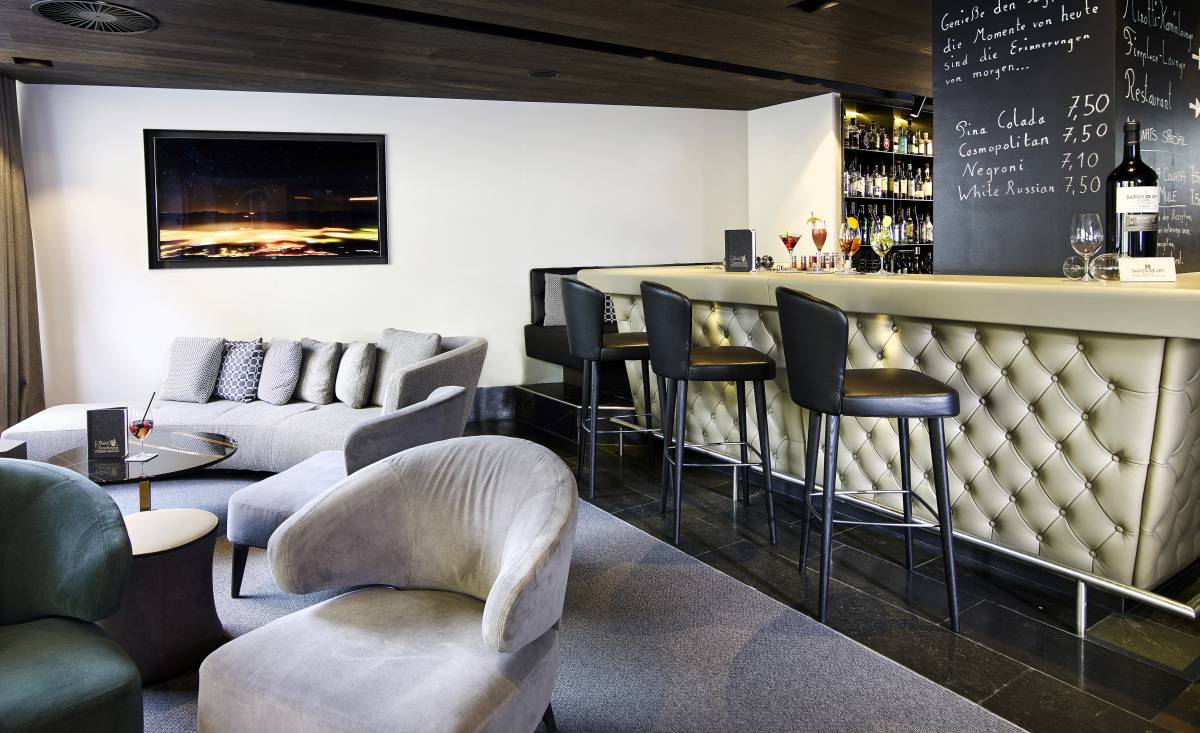 Snacks & Drinks in the Hotel das Innsbruck
Bar area
We think that our hotel bar is one of the most beautiful places in the "capital of the Alps" to round off a fulfilling day. Italian appetizers & snacks, before- & after-dinner cocktails, long drinks & fancy drinks as well as exquisite Austrian and international wines sweeten the afternoon and evening hours.
 
The special highlight: A piano plays for you as if by magic ...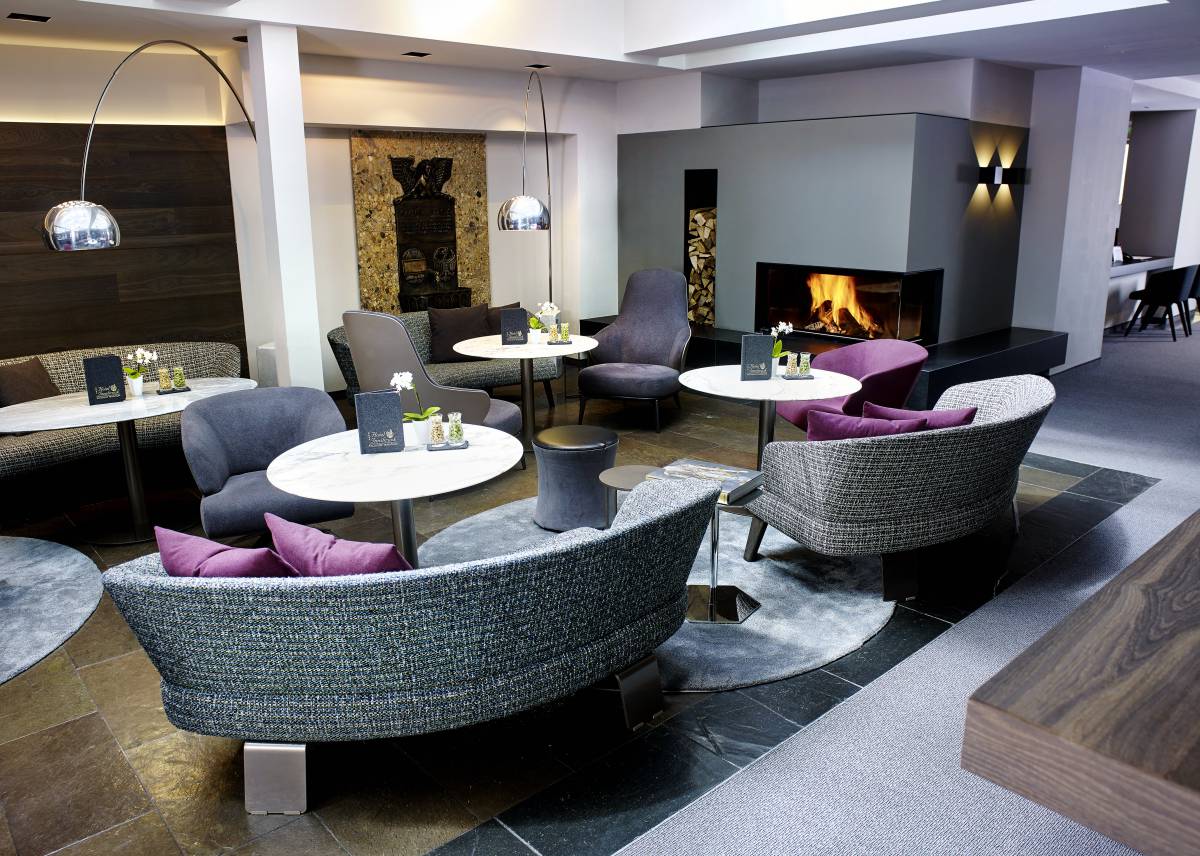 Relax and unwind
Minotti fireplace lounge
In the Minotti Lounge with library, wine corner and board games you can spend quality time alone by the flickering fireplace or splashing fountain. It is also perfect for socializing with your partner or friends, for a casual chat with your business partner and for working on your laptop.
You will find sockets and USB plugs on the pillars of the Minotti Lounge and the adjacent winter garden.